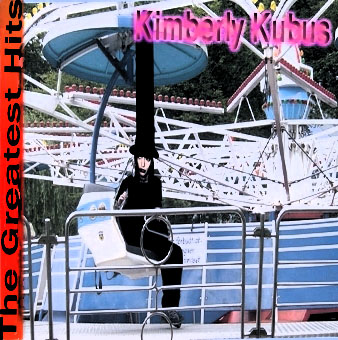 The worlds first Kubus-Rock album. Featuring all the great hits,
such as the dance floor classic "Hit The Floor" and who can forget the singable lullaby "Dumpster Truck Massacre"?
This is the kind of music your flowers would hate!
Circus-class entertainment for your mind and body!!

1. Abyss, The Souls MP3
2. Dumpster Truck Massacre MP3
3. Roach Dance MP3
4. Back To The Asylum MP3
5. Hit The Floor MP3
6. Slime Is The Essence Of My Soul MP3
7. Dry Bones MP3
8. Scarceland MP3
9. Corpse MP3
10. Stairway To Death MP3
11. Gift In Einer Flasche Der Wunder Geist MP3
12. Flying Flower In A Green Balloon (The Finale) MP3

Total running time: 38 minutes.

Kimberly Kubus - Lead Vocals, Keys, Synth, Sounds, Bongo, Glockenspiel, Harmonica, Accordion, Percussion, Guitar
Siege Delux - Guitar, Vocal
Cat Sauce - Guitar, Back-up Key on 7

Music Copyright 2008 MrKubus.

Back to Music Index
Back to Site