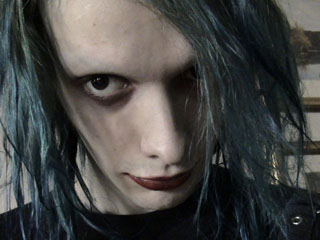 CLICK HERE TO EXIT TO THE REST OF THE SITE!!!!!!

2008 News:
26th of march: I finished my first music album! Man I've worked on it for such a long time, and now it is finally finished. I have released it temporarily for free in MP3 format, check out the all-new "music" section for downloads. But that is not all. I have also released a new game in the episodes of that yellow fish. So a big update this time in other words. Heh, have fun :D !


---

21st of march: I added a revamped page about the forum.


---

15th of march: Ahh, been working hard on some Kubus stuff, not done yet. But in the meantime while you guys (and girls) wait, I have a small update. Created a new "about" section on the site. Not that much there yet, but there is a FAQ page there now. Also updated the gallery section with a new structure and one new photo.


---

29th of february: Johnny is back in a brand new episode !


---

24th of february: New game out now; Return To The Swamplands!


---

15th of february: An update in the stuff section, it now also contains a section dedicated to card games created by me. Check it out man ;)! Also, you can now view past news by clicking on the link at the bottom of this page.


---

10th of february: Death Fighter 3 has finally been finished. Enjoy ;-)


---

1st of february: Added three new paintings to the artwork section. ;D


---

19th of january: Another two new games; "The Armageddon Racers" and "Bore Attack".


---

17th of january: Two new games are out; Hypno And The Great Breast and Johnny 19. Check it out man!


---

16th of january: Added new game "BGV 2". Enjoy ;-)


---

10th of january: Johnny 18: Add Sugar And Spice is out.


---

1st of january: Released a new game "Gravedigger Zoe". Enjoy :)


---
Past News